Welcome at Vink Motorsport
Ton Vink started his activities in 1993 as a mechanic in the Dutch Touring car championship, ironically in the Mercedes team. In 1994, he started to build his first rally car. Ton later transitioned to the karting industry where he spent years running his own, well-known, international karting team: Team TKP. However, the passion for Touring car racing and BMW had never left. Therefore, he started building his first M3 in 2005 and that is when Vink Motorsport really started to take shape. One thing led to another and what was initially a hobby ended up being Ton's bread and butter. Vink Motorsport was born. Nowadays, we mainly build and prepare historic BMW's for both race and rally purposes. The majority of these are built according to FIA historic specs.
Over the past few years we've experienced the hardships that come with tracking down ex-works cars from the spectacular DTM-era, as they become rarer and rarer every day. Thus, we offer brand new cars built to perfection that are meant to compete in all race series worldwide. Built by us according to works specs from A till Z. Besides, we also restore and build all sorts of race and rally cars.
At the moment, the parts needed to produce our cars are thin on the ground. Subsequently, we have devoted a lot of our time to reproducing these parts ourselves. We reckon this to be one of the most difficult as well as rewarding aspects of the business, seen as we like to be in control of the parts we use for our cars and quality is key to us. So, to build the perfect car we solely use top-notch materials and we collaborate with reliable, experienced partners. That's what Vink Motorsport stands for!
We hope to see you soon in our workshop or at the track!
Best regards,
Team Vink Motorsport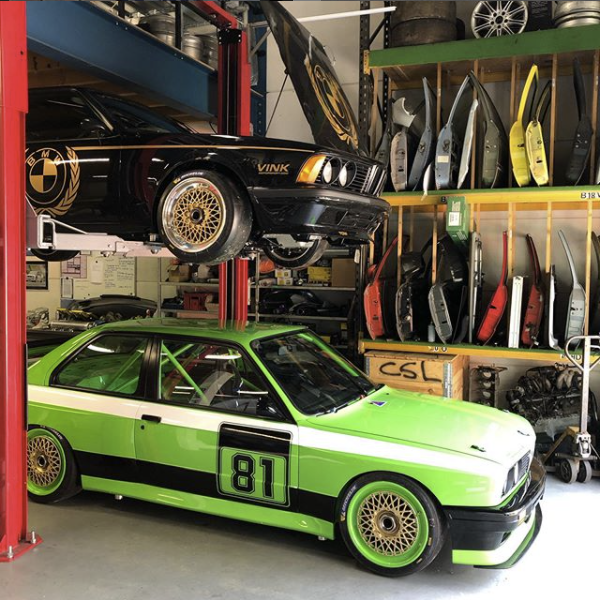 LIVE CAM
VINK MOTORSPORT
Team TKP BV
Sluispolderweg 29d
1505 HJ Zaandam
The Netherlands
VAT: NL823982658B01
CoC: 59201274
WEBSHOP
We try to update our webshop as much as possible. If you cant find the part you need, or if something is not clear, please feel free to contact us, we are happy to help you.
Visit our webshop